The Facade Improvement Program is a FREE municipal Grant Program Package that assists property owners looking to revitalize and/or restore the frontage of their buildings in town. Projects can include side and rear facing facades that have high public visibility.

The program will provide a grant up to 50% of the eligible costs up to $2,000 per project.


Facade Improvement Program Guide and Application
Find more grant information on Wasaga Beach.
---
2021 Featured Projects
NONNA'S | 112 Main Street
Nonna's, located at 112 Main Street, received the Façade Improvement Grant in the spring of 2021 for the installation of a steel and glass railing on the existing front patio and for hard landscaping at the front of the building which includes a flower bed with stone.
MAKE GREAT WINE AND CHEESE SHOP | 563 River Road West
Make Great Wine and Cheese Shop, located at 563 River Rd West, benefited from the Façade Improvement Program and had their old wooden sign replaced with a updated modern version.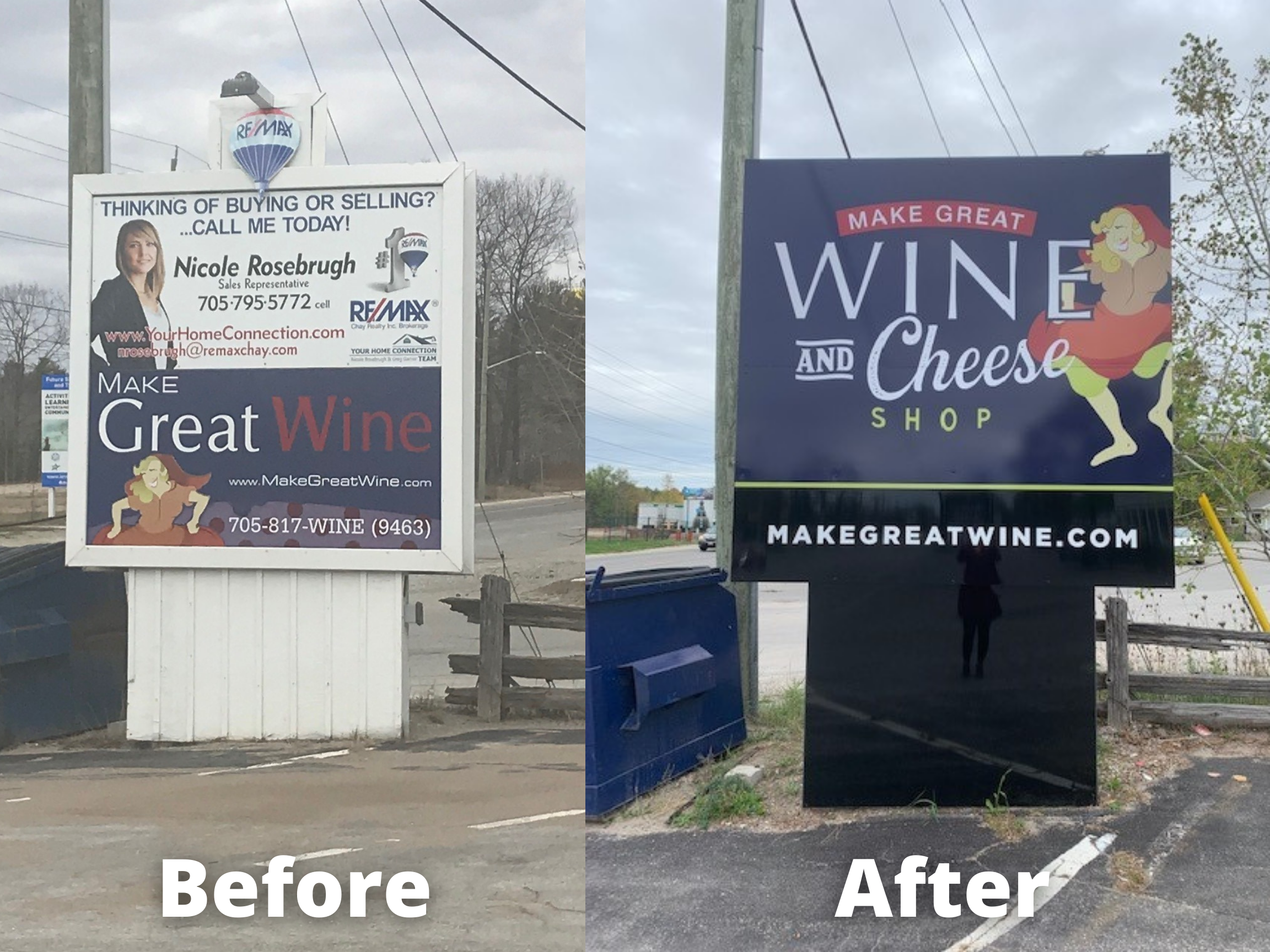 WASAGA BEACH ADVENTURE PARK | 3600 Vigo Road
Wasaga Beach Adventure Park, located at 3600 Vigo Road will receive the Façade Improvement Grant for the replacement of the main entrance sign: The main entrance sign, cut to the shape of Wasaga Beach Adventure Park's new logo and also for the replacement of the roadside hours sign.