The Facade Improvement Program is a FREE municipal Grant Program Package that assists property owners looking to revitalize and/or restore the frontage of their buildings in town. Projects can include side and rear facing facades that have high public visibility.

The program will provide a grant up to 50% of the eligible costs up to $2,000 per project.


Facade Improvement Program Guide and Application
Find more grant information on Wasaga Beach.
---
2022 Featured Projects
Wasaga Beach Yoga | 1470 Mosley Street
Wasaga Beach Yoga, located at 1470 Mosley Street benefitted from the Facade improvement Program and updated both the street and building signs at their location.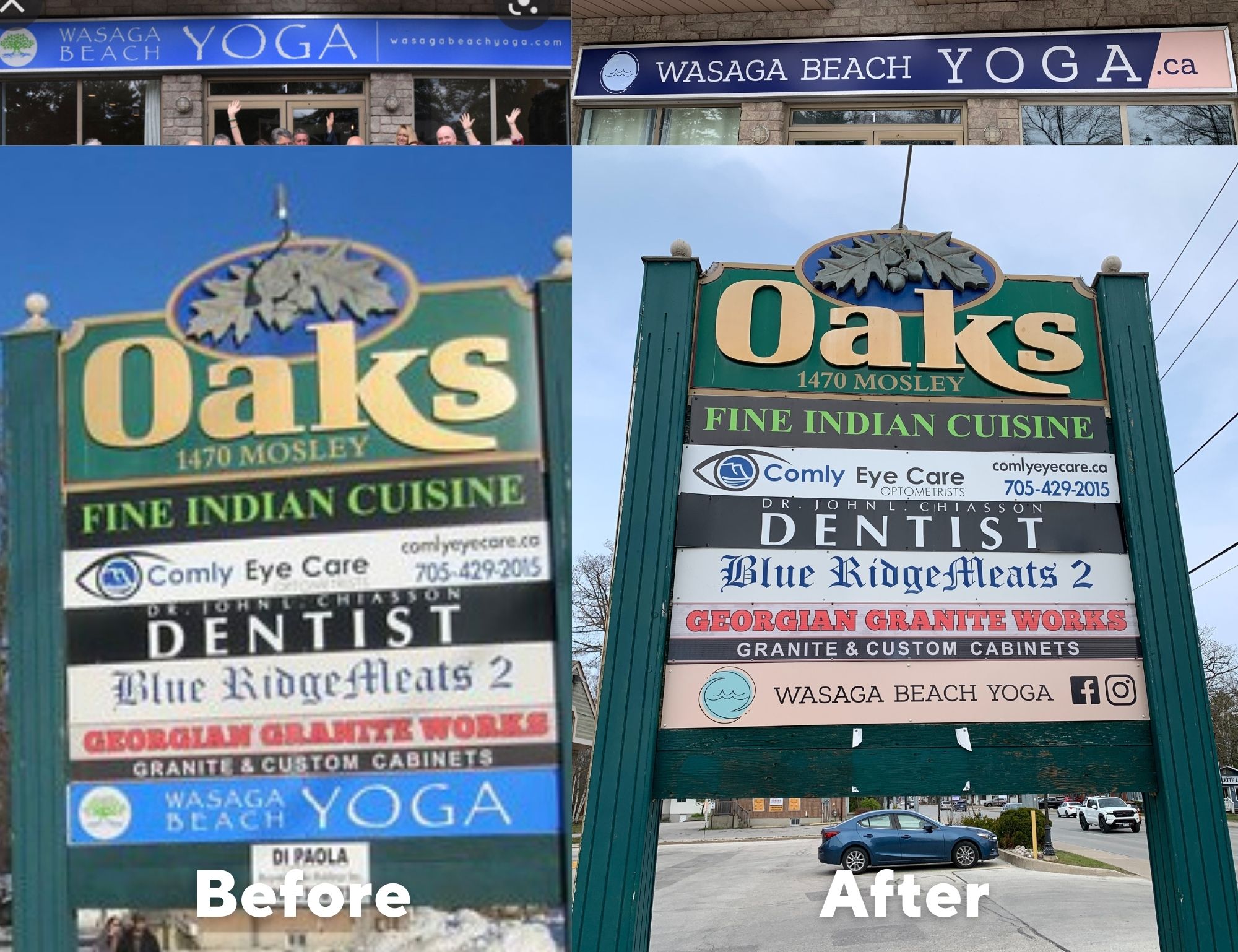 Veronica's Flowers by the Bay | 3081 Mosley Street
Veronica's Flowers by the Bay, at 3081 Mosley Street, updated their signage to reflect the store's new name and brand.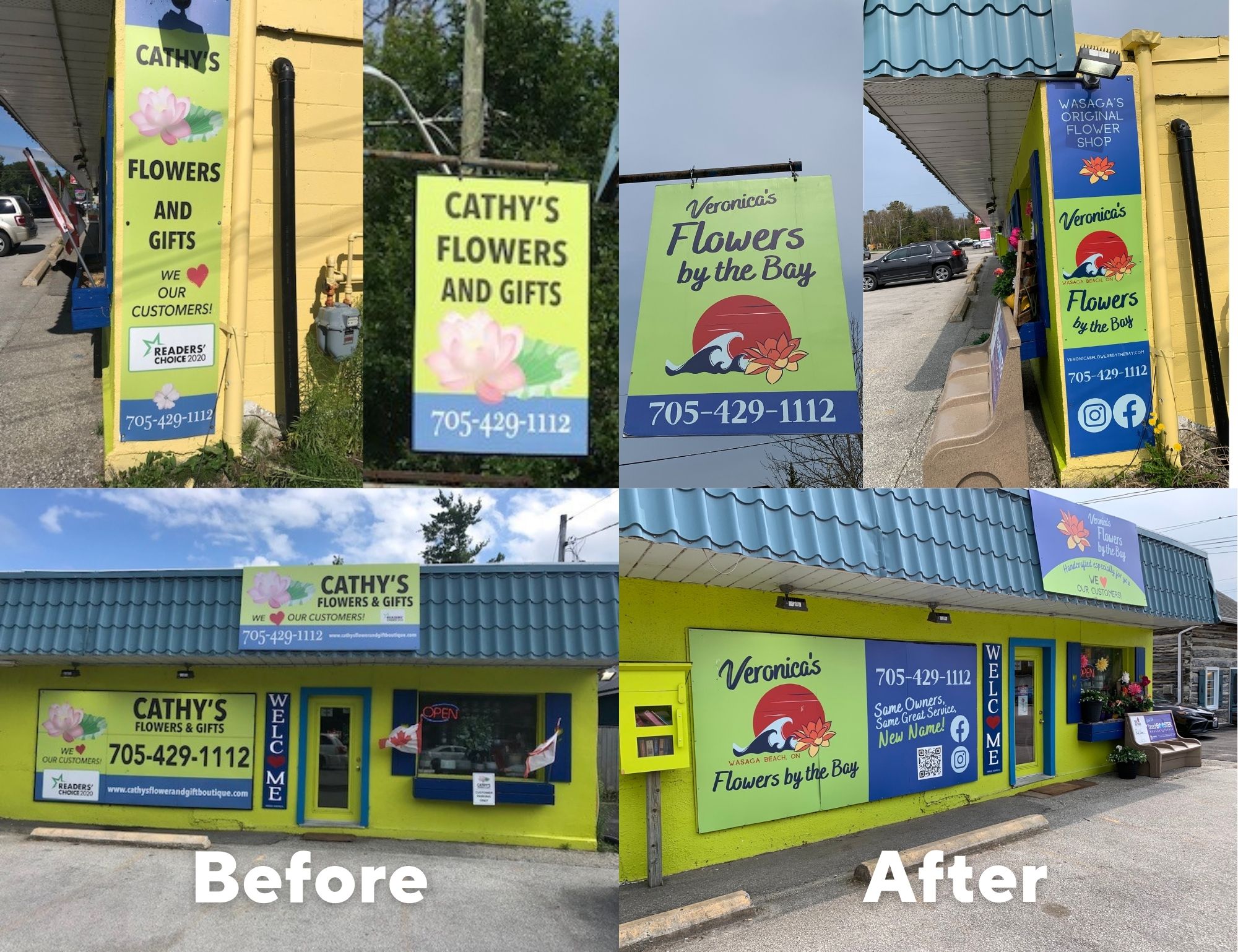 Wasaga Family Foot Clinic | 587 River Road West
The Wasaga Family Foot Clinic, at 587 River Road West utilized their Facade Improvement Program Grant to update their street sign, as well as full window vinyl for information and privacy.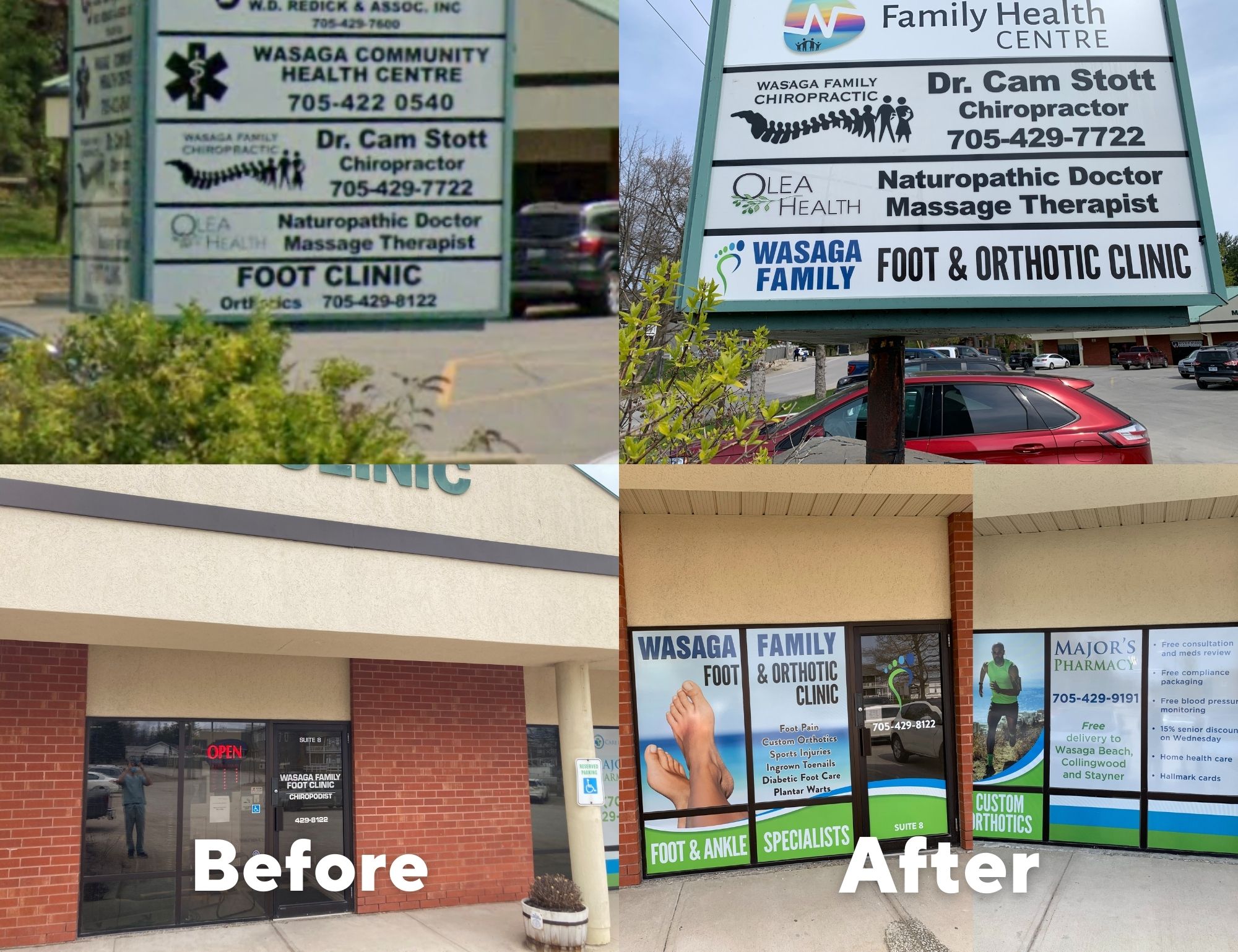 2021 Featured Projects
NONNA'S | 112 Main Street
Nonna's, located at 112 Main Street, received the Façade Improvement Grant in the spring of 2021 for the installation of a steel and glass railing on the existing front patio and for hard landscaping at the front of the building which includes a flower bed with stone.
MAKE GREAT WINE AND CHEESE SHOP | 563 River Road West
Make Great Wine and Cheese Shop, located at 563 River Rd West, benefited from the Façade Improvement Program and had their old wooden sign replaced with an updated modern version.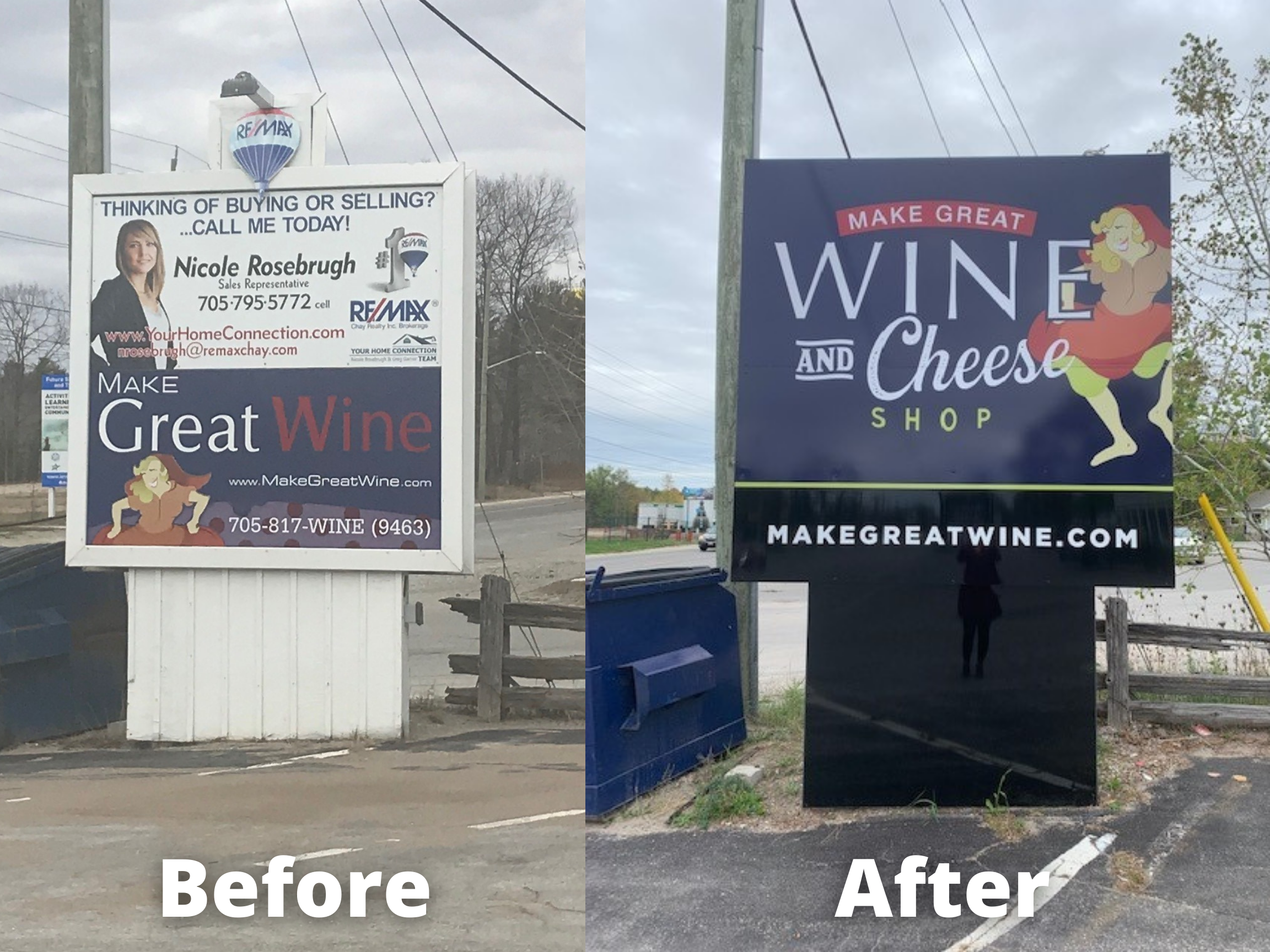 WASAGA BEACH ADVENTURE PARK | 3600 Vigo Road
Wasaga Beach Adventure Park, located at 3600 Vigo Road will receive the Façade Improvement Grant for the replacement of the main entrance sign: The main entrance sign, cut to the shape of Wasaga Beach Adventure Park's new logo and also for the replacement of the roadside hours sign.