Wasaga Beach is located along the longest freshwater beach in the world and is home to a variety of parks, gardens and trails. Spend the day outdoors in Wasaga Beach and visit our parks, trails and beaches. View our community maps and transit system to find out how to get around town.
Explore our parks
With 30 Municipal Parks throughout our community, we invite you to check out our park facilities listing and learn more about the facilities and rentals available at our parks:
Dog Parks
Let's not leave out our four legged friends. We have two dog parks in Wasaga Beach, one located at the Oakview Woods Outdoor Complex off Mosley Street and the second at the Sports Park on Klondike Park Road.
There is also a Beachfront Dog Park is located at Beach Area #3 which is under the jurisdiction of Ontario Parks
Commemorative Bench Program
You can pay tribute to an individual, organization or special occasion through our Commemorative Bench Program. Learn how dedicate a bench in our community. Policy
Town Beautification
The Town Beautification is managed by our Parks Division and are responsible for the management and maintenance of gardens, planters and other horticulture displays located on public property throughout town. This includes parks and other open spaces:
Canadian Flag Garden
Town Hall Garden
Powerline Arches
Municipal Greenhouse
Communities in Bloom
Wasaga Beach has entered the Communities in Bloom program and is a recipient of 5 blooms. Communities in Bloom is a non-profit organization fostering civic pride, environmental responsibility and beautification through community participation.
Help us keep our gardens beautiful
We are looking for volunteers to help with garden cleanup, planting and ongoing maintenance. Please contact us at 705-429-3321 if you'd like to volunteer.
Trails
Wasaga Beach has over 100 km's of both on-road and off-road trails within its borders. These are managed by both the municipality and also Ontario Parks.
Four season enjoyment!
Beaches
Wasaga Beach is "the worlds longest fresh water beach" covering 14 kilometers of Georgian Bay Sandy Shoreline!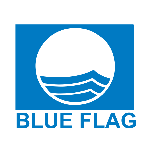 Awarded the world recognized Blue Flag.org designation.
The flag is flown at beaches and marinas that have achieved international standards in water quality, environmental management, environmental education, safety and services.
Wasaga Beach first received the Blue Flag designation in 2007.
Composed of 8 designated beach parks under Ontario Parks.
---
Allenwood Beach
Latitude: 44.559183
Longitude: -79.994467
---
New Wasaga Beach
Latitude: 44.544867
Longitude: -80.002400
---
Beach Area 1
Latitude: 44.524533
Longitude: -80.017150
---
Beach Area 2
Latitude: 44.518557
Longitude: -80.023921
---
Beach Area 3
Latitude: 44.498400
Longitude: -80.046650
---
Beach Area 4
Latitude: 44.495367
Longitude: -80.051500
---
Beach Area 5
Latitude: 44.486450
Longitude: -80.063050
---
Beach Area 6
Latitude: 44.476433
Longitude: -80.082750