Seniors Active Living Centre - 1621 Mosley Street
Free Fall Programs

Social Walking Club - Wednesday 9:30 am

Looking for someone to walk with? Meet outside the Active Living Centre (White building)every Wednesdays 9:30 am. Gentle Social Walks will include Trails, Beach and Parks. Poles or no poles, come and walk with us! Year Round Program.
V.O.N. Canada Classes - Partnership

Registration is done directly with V.O.N. CALL 705-355-2200
SMART Exercise Class - Wednesday, Friday 1:00 pm (425 River Road West - Stars Arena Recreation Hall)

Recreational Music Programs - Basic knowledge of instrument and chords required
Guitar Jam Mondays 1:00 pm - 3:00 pm (1724 River Road West - Stars Arena Auditorium)

Ukulele Meet up - Tuesday 1:30 pm - 2:30 pm (1621 Mosley st - Seniors Active Living Centre)


*NEW - Percussion Orchestra
Thursdays 11:00 am - 12:00 pm (1621 Mosley st - Active Living Centre)
*no experience necessary, instruments provided (*preregistration required)
Hobby Lobby - Thursday 1:00 pm - 3:00 pm

Hobby Lobby "Do Your Own Thing" - Bring your latest craft or Hobby and work together in this unstructured program. Participants are encouraged to learn from others, share talents, and learn at their own pace.
Some basic on-hand supplies are provided. Last Thursday each month - Toonie paint project.

Wednesday Social Chats and Games - Wednesday 1:00 pm - 3:00 pm
Weekly social, have a coffee, chat with friends, play a game, catch up on all the happenings in Wasaga Beach. Want to play a game? Join in on the game of the week, try the weekly wordle, puzzle, dominos, scrabble, ping pong....
Community Soup-er Mondays - Lion's Den (1724 Mosley St)
Oct.16, Nov.20, Dec.11, Jan 15, Feb.5, Mar.18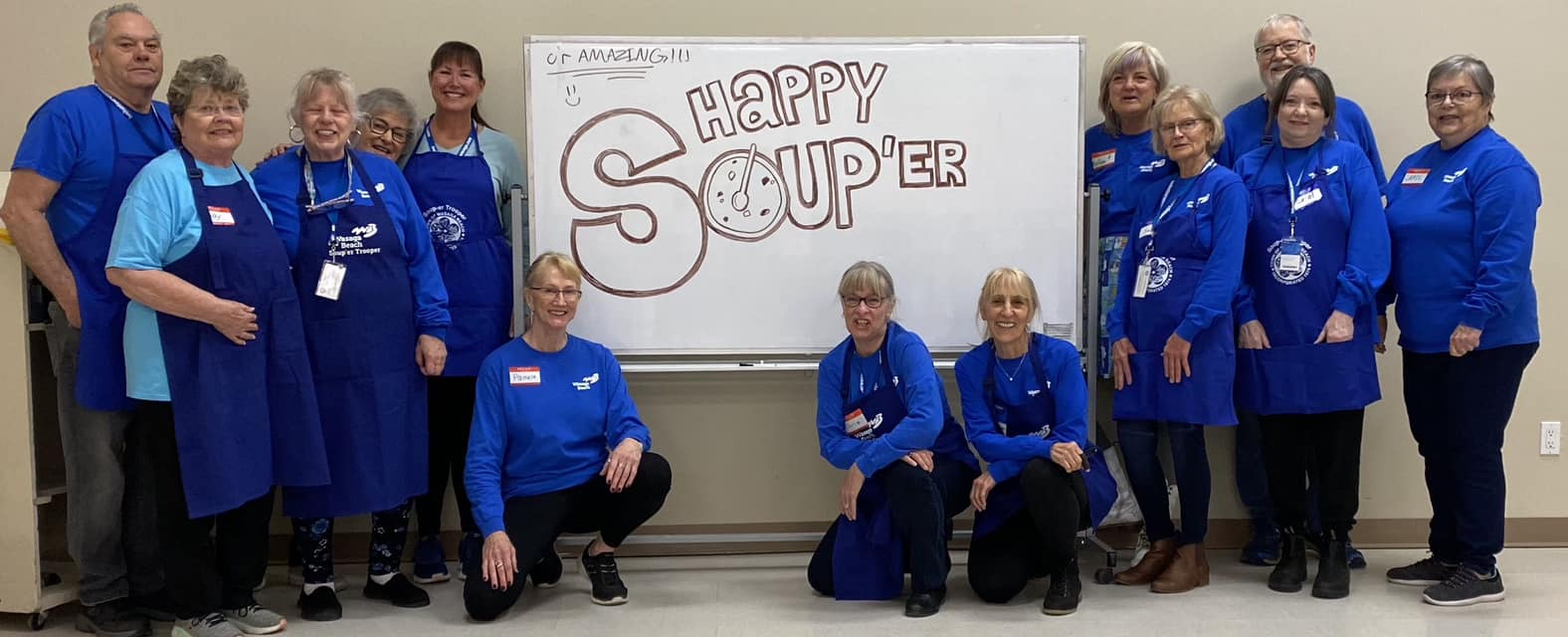 Once a month September-April we join together to host a Community Soup-er meal program. This volunteer facilitated program offers social opportunity for participants to eat family style and meet other community members for conversation and make new friends.
11:00-11:30 am - Gather, social
11:30-12:30 pm - Soup is served
Cost: Free will offering/Donation