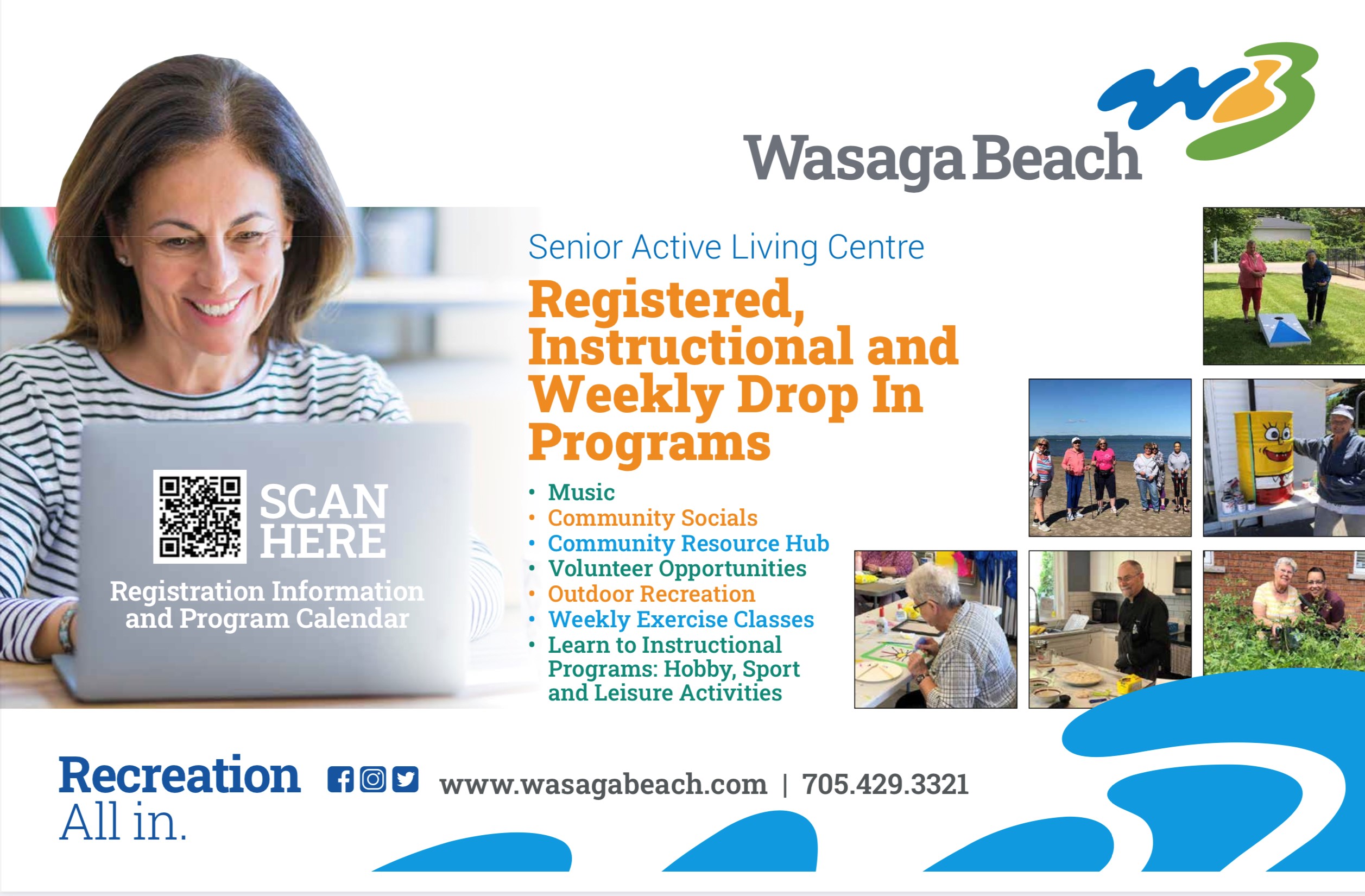 Active Living Centre - 1621 Mosley Street
50+ FREE Social Space to "Connect with your Community"
Social Walking Club - Mondays 9:30 am - 10:30 am

Looking for someone to walk with? Meet outside the Active Living Centre (White building)every Monday 9:30 am. Gentle Social Walks will include Trails, Beach and Parks. *Group does not walk in rain. Poles or no poles, come and walk with us!
V.O.N. Canada Classes - Partnership

Registration is done directly with V.O.N. CALL 705-355-2200
SMART Exercise Class - Monday, Friday 1:00 pm - (425 River Road West - Stars Arena Recreation Hall)
Pole Walking - Wednesday 9:00 am (Meet at YMCA)
Music Jam - Tuesdays 1:00 pm - 3:00 pm

Bring your own guitar and join in our weekly Jam session at 1621 Mosley st. Basic knowledge of instrument required, great opportunity to expand your song list and to play music and learn with others.
Hobby Lobby - Thursday 1:00 pm - 3:00 pm

Group works together on various projects - wool, wood, clay, paint, knit, stitch, craft create.... very social group.

Wednesday Social Chats and Games - Wednesday 1:00 pm - 3:00 pm
Weekly social, have a coffee, chat with friends, play a game, catch up on all the happenings in Wasaga Beach. Want to play a game? join in on the game of the week, learning together we are playing Mexican train dominos, scrabble, and learning Euchre this Fall.