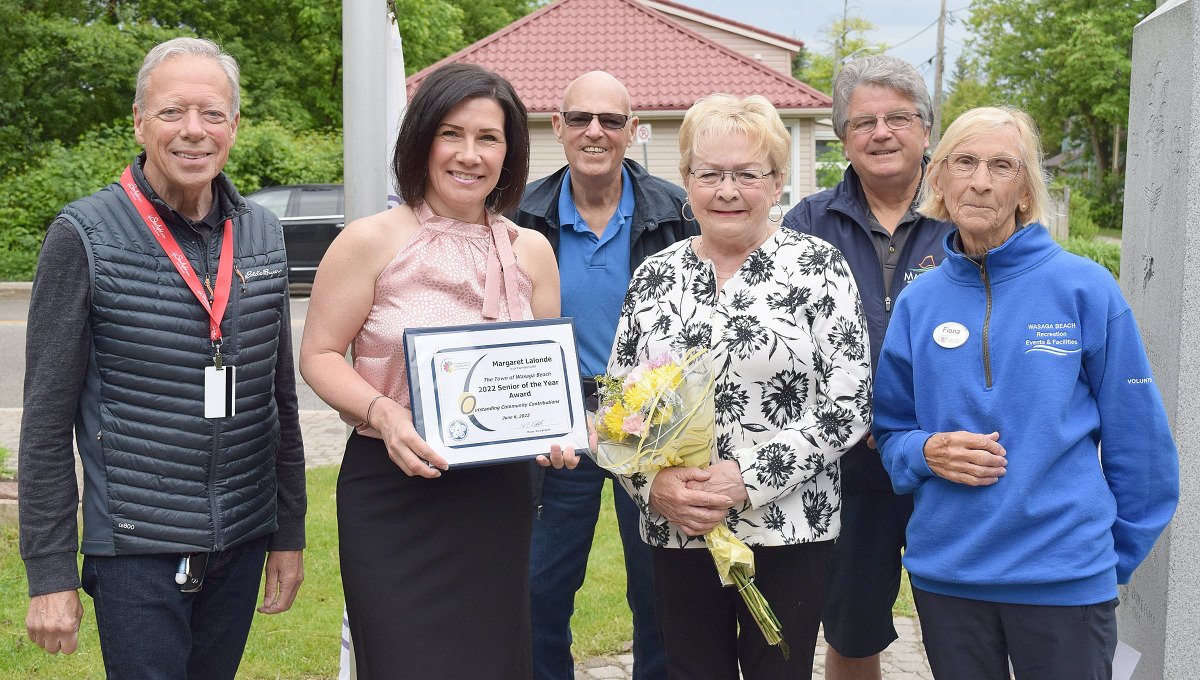 The Town of Wasaga Beach and its Age-Friendly Community Advisory Committee are pleased to present the 2022 Senior of the Year award to long-time resident Margaret Lalonde, in recognition of significant volunteer contributions over the last eight years.
"On behalf of council and town staff, I extend sincere congratulations to Margaret on receiving this award and I thank her for her very generous efforts," Mayor Nina Bifolchi said.
Fiona Ryner, chair of the Age-Friendly Community Advisory Committee, also congratulated Lalonde.
"Volunteers are the backbone of our community and we are proud to recognize such fine individuals as Margaret each year," Ryner said.
Lalonde's steadfast efforts at the Georgian Good Food Box have helped in providing hundreds of boxes of fresh produce to individuals seeking ways to stretch their food budget. She can be counted on to always show up ready and willing to assist and takes on whatever tasks are needed, including picking up food, unloading produce deliveries, and packing and distributing food boxes. Ahead of time, she confirms there will be enough supplies and a team on hand to work beside her on these tasks. Lalonde has also delivered boxes as needed, helps with cleaning up, and even does some banking and more.
Her kindness and support at the Campbell House Hospice have been invaluable to individuals and families during such a difficult time. From providing snacks in the kitchen to providing compassion, empathy and warm, friendly companionship to individuals and families, she has given invaluable comfort and support. Lalonde continued to help during COVID, in roles permitted under the restrictions. A role model to others, her experience qualifies her as the "go to" person for new recruits, happily orienting them to their roles and providing ongoing support.
Lalonde is an inspiration to others including her family, involving her children and grandchildren in activities to support the Food Box. Her kindness, selflessness and generosity with her time qualify her as a very deserving recipient of our Senior of the Year Award.